Update: August

NEW ALBUM: DIVERTIMENTI - a collection of 56 wildly diverse, original instrumental tracks, studio and live, spanning 1974 to 2018





THE EARTH IS SINGING
Recorded live in concert with Singapore's SYC Ensemble Singers conducted by Jennifer Tham. Includes personal favorites from my choral catalogue, from Mass and My Rose, Suite Romantique and pieces from Gospels, all with SYC's uniquely ethereal soulfullness.





from the concerts:
Suite Romantique
If You Were A Song
------------------------------------
The premier performance of When Lilacs Last In The Dooryard Bloom'd is now up at YouTube (see below). Having not listened to this in over 10 years, I was surprised at how cohesive and intense this first unveiling was, even if I'd lift the choir volume and some tempos.. In any event, a newly timely piece
In 1992 my piece Mass was premiered in Uppsala, Sweden. Mass has to date been performed in 45 countries and still going strong. Now 26 years later, I have written a sequal of sorts, set to premier in Osaka, Japan September 2019. Mass Romanum was commissioned by the eminent Panasonic Choir in Osaka, and like the 1992 Mass there are 6 sections sung in latin, durata 30 min, for choir/piano/strings. The big difference in Mass Romanum is that the gods this time are ancient Roman gods, male and female, from Bacchus to Venus. I am greatly looking forward to the unveiling next year!

A first - "The Moon Is A Harsh Mistress" from the Fairy Tales album has over a million streams on Spotify.

Upcoming release:
Singing - solo piano versions of choral and vocal writing.
Thank you, Florence -


2017-2018 releases: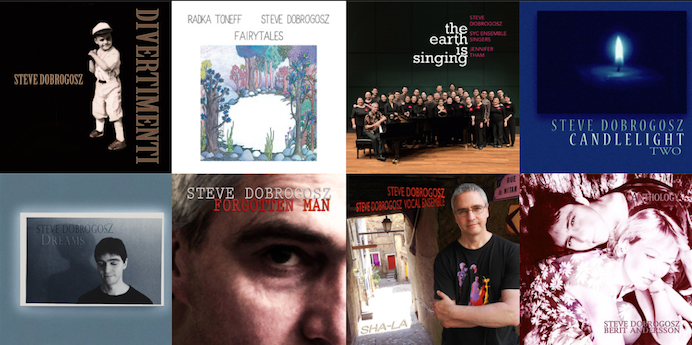 Candlelight playlist (albums Candlelight and Candlelight Two)




New at YouTube: