Update: November
Warm thanks to conductor Jon Fylling and the Oslo City Choir!!
CANDLELIGHT has just been released in a new format (all 33 tracks together)

Great thanks to Hingrid Kujawinski and the Universidad Austral de Chile Choir for this very fine premier of MASS in Chile!



NEW ALBUM: DIVERTIMENTI




Live in concert with Singapore's SYC Ensemble Singers conducted by Jennifer Tham:
Suite Romantique
If You Were A Song
------------------------------------

Underway: two of my personal album favorites, Forgotten Man and The B3z, will acquire an additional 10 tracks each, release early 2019.

The premier performance of When Lilacs Last In The Dooryard Bloom'd is now up at YouTube, in 3 sections.
In 1992 my piece Mass was premiered in Uppsala, Sweden. Mass has to date been performed in 45 countries and still going strong. Now 26 years later, I have written a sequal of sorts, set to premier in Osaka, Japan September 2019. Mass Romanum was commissioned by the eminent Panasonic Choir in Osaka, and like the 1992 Mass there are 6 sections sung in latin, durata 30 min, for choir/piano/strings. The big difference in Mass Romanum is that the gods this time are ancient Roman gods, male and female, from Bacchus to Venus. I am greatly looking forward to the unveiling next year.

A first - "The Moon Is A Harsh Mistress" from the Fairy Tales album has over a million Spotify streams.

Upcoming album release:
Singing - solo piano
Thank you Florence, Italy and Bocholt, Germany -


2017-2018 releases: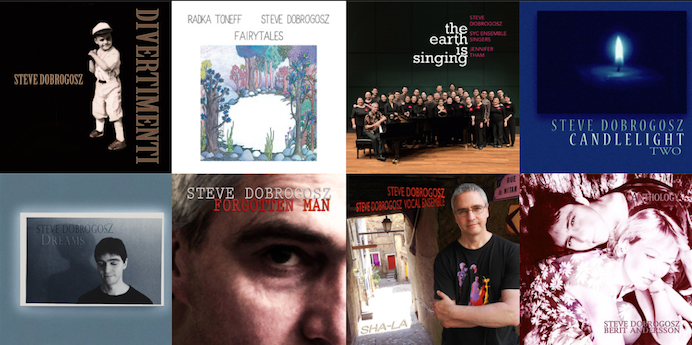 Candlelight playlist