Update: December

NEW ALBUM: CANDLELIGHT TWO
The follow-up and completion of 2013's "Candlelight" album has just been released
iTunes preview




Merry Christmas (from Tokyo and Singapore):




ALBUMS 2017: FORGOTTEN MAN
PREVIEW at Apple Music



Forgotten Man completes a trio of band albums, together with last year's The B3z and The Wild Bird Flies, of the kind I've been wanting to make since the 80s and now, finally have.




Anthology - Steve Dobrogosz & Berit Andersson (1983 -1993)



Sha-La - Steve Dobrogosz Vocal Ensemble
(this album does not appear in a "Steve Dobrogosz" search at streaming sites, but must be located under "Steve Dobrogosz Vocal Ensemble", a technical error that will be fixed next year)



Solo piano album Dreams has been remastered and re-released: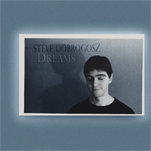 Don't miss my son Jonathan's great new smooth jazz album BALLADS (single in Billboard's Top 10).

The albums Confessions, The Tender Arrow and Duckwalk are now restored and up at YouTube. Confessions and The Tender Arrow have undergone serious reformatting and sonic uplift, vastly improved over the originals. More YouTube music links at the Recordings page.
A "live in Singapore" choir album is being prepared for 2018...

A first - the track "The Moon Is A Harsh Mistress" from the 1982 album Fairy Tales with Radka Toneff has been streamed over 1 million times worldwide. We thank Robert Heinlein for the title...

recent at YouTube: