Update: November

Dozens of demos from the "Charts" jazzbook are now up...



Attowa tanoshimu dake! Superthanks to everyone involved in the most memorable concerts in Fukuoka, Hiroshima and Kobe. Hope to have lots of music and video clips to post soon...




Latest release: FORGOTTEN MAN
PREVIEW at Apple Music




Forgotten Man completes a trio of band albums, together with last year's The B3z and The Wild Bird Flies, of the kind I've been wanting to make since the 80s and now, finally have.




Next up: Candlelight Two, release December 1



More 2017 releases:
Anthology - Steve Dobrogosz & Berit Andersson (1983 -1993)



Sha-La - Steve Dobrogosz Vocal Ensemble



The Fairytales album with Radka Toneff, from 1982, is still undergoing an update. Meanwhile, check out my favourite version, the Original Master Edition

Solo piano album Dreams has been remastered and released in the new format: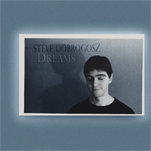 Don't miss my son Jonathan's great new smooth jazz album BALLADS

With the re-release of Dreams, this season's project of restoring and re-releasing albums will be complete. In addition to the Anthology compilation of recordings with Berit Andersson, the "Sha-la" choir album from 1989, the albums Confessions, The Tender Arrow and Duckwalk are now restored and up at YouTube. Confessions and The Tender Arrow have undergone serious reformatting and sonic uplift, vastly improved over the originals. More YouTube music links at the Recordings page. It appears that the rather insane rate of official album releases (4 last year, plus album-format recordings on YouTube) will be maintained in 2017, as Anthology, Sha-la and Forgotten Man will be followed by solo piano album Candlelight Two in the fall. Hopefully, a "live in Singapore" choir album for 2018...

recent pieces:
Incandescent, 1625, Abstract, Everspring, Shiva Plays The Blues - piano
Hallucinations - suite for choir a cappella
Tabula Rasa - recording
Forgotten Man - 10 rock/country/blues songs
Memoirs - piano recording
Melodías para guitarra española - 6 pieces for Spanish guitar
Self Portrait - recording
Veritas - choir a cappella
Singing Waters Waltz - piano/violin/bass
Number of the Beast, Great Again, Boondockers - The B3z
Skyline - piano/string orchestra
Will's Ballades - songs from Shakespeare lyrics
Ho Ho Ho (Sing Along With Santa) - choir/organ
Time - choir a cappella